Rondeau
Alfred de Musset

Doppelseitiges Dokument
Doppelglaseinrahmung
Rahmen 33 cm x 43 cm
 Gratislieferung
Rondeau: a manuscript by Alfred de Musset
Was Alfred de Musset trifling with love when he wrote this poem to Manon  (Manon Lescaut – the literary heroin who represented his ideal.)
Who could have known that this well-educated young man who had pursued his studies in law and medicine, would become one of France's greatest poets and playwrights.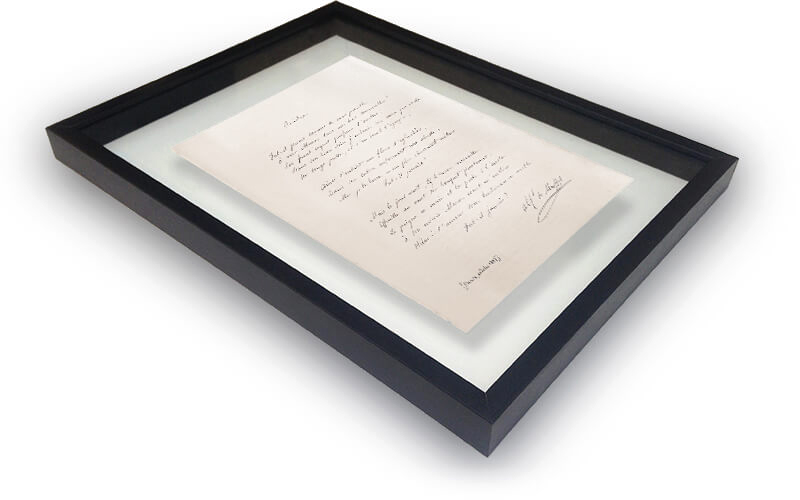 One of the primary figures of French romanticism
His first play was put on when he was only twenty years old. It was a setback, but it certainly did not end his literary career – a fruitful carrer full of masterpieces like Lorenzaccioor Confession d'un Enfant du Siècle. Musset also worked as a librarian for the July Monarchy's "Ministère de l'Intérieur,"and the Empire's "Ministère de l'Instruction publique."He was voted into l'Académie française in 1852.
One of the primary figures of French romanticism, a member of important XIXth century literary circles, and friends with Charles Nodier, Alfred de Vigny, Prosper Mérimée and Victor Hugo, Alfred de Musset was also a great romantic in his private life.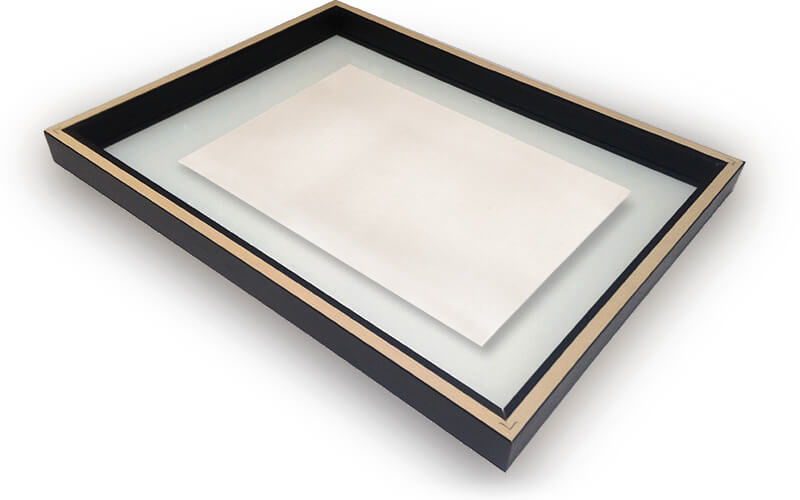 His relationship with George Sand, the ahead-of-her-time feminist who dressed as a man, played a crucial role in his life. Their two-year long affair was marked by trips, separations and reconciliations, passions and turbulence (1833-1835).
His future loves would be numerous among which Princess Christine de Belgiojoso ; actress Louise-Rosalie Ross – future Mademoiselle Despréaux – and even Flaubert's mistress, the novelist Louise Colet…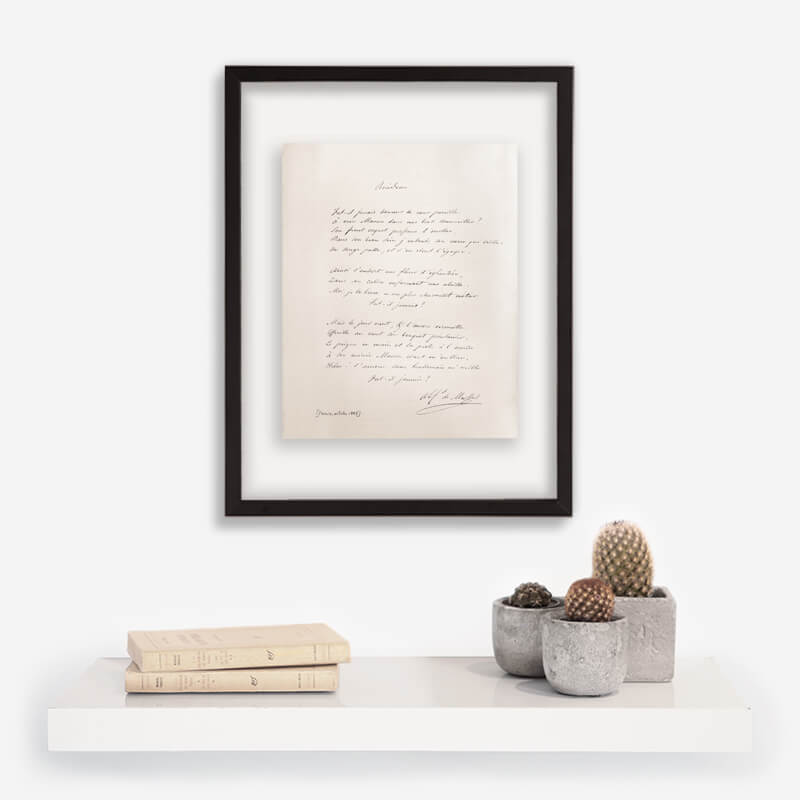 Transcription
Fut-il jamais douceur de cœur pareille
À voir Manon dans mes bras sommeiller ?
Son front coquet parfume l'oreiller ;
Dans son beau sein j'entends son cœur qui veille.
Un songe passe, et s'en vient l'égayer.

Ainsi s'endort une fleur d'églantier,
Dans son calice enfermant une abeille.
Moi, je la berce ; un plus charmant métier
Fut-il jamais ?

Mais le jour vient, et l'Aurore vermeille
Effeuille au vent son bouquet printanier.
Le peigne en main et la perle à l'oreille,
À son miroir Manon court m'oublier.
Hélas ! l'amour sans lendemain ni veille
Fut-il jamais ?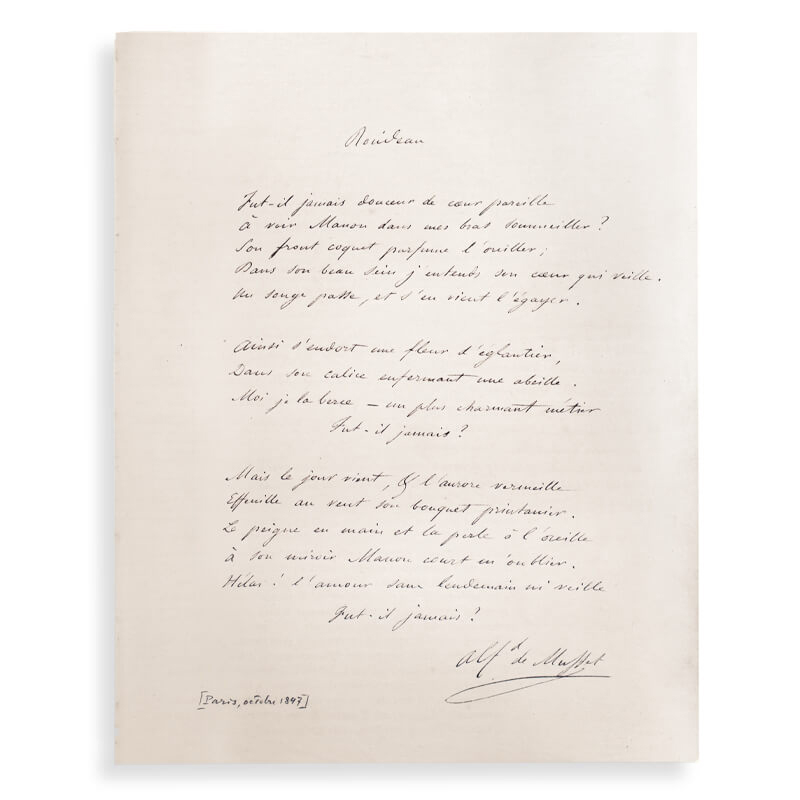 Handmade in France
The frame is handmade from high quality wood.
Our frames are made in France.
Every order is handcrafted by our team in our Normandy office.
Doppelseitiges Dokument, in einer Doppelglaseinrahmung präsentiert (33 cm x 43 cm).
In Frankreich hergestellter Holzrahmen. Jedes Bild wird in unseren Werkstätten in Cambremer von Hand zusammengestellt.
Doppelglaseinrahmung
Rahmen 33 cm x 43 cm
Dokumente 23 cm x 28 cm
Baumwollpapier
Von Hand zusammengestellt
ISBN : 9791095457497